First, people ask me if I am taking classes. After I say, "I am taking a break for summer", they ask awkwardly:
"So what are you doing then?"
I am not interning or working a full-time job, which looks bad. I totally get it. But grad school is more like a strategic game than a step-ladder to a job. I don't know about other fields, but mine is a little tricky to navigate. One does not simply "get a summer internship."
For your average government position, you will have to apply a year or more in advance. There is no such thing as waiting until your last semester to job hunt–that is just asking to be homeless and in debt. Many of the internships require that you still have a semester or more of school left after the internship ends. And when you apply, you have to be prepared to jump through multiple hoops in the form of surveys, tests, writing samples, etc. That is just the initial application submission. It could be months (or even years) until they call you for an interview–if they call you. And then, or course, you have the background check and security clearance process. It is quite the ordeal.
Like any field these days, the job market is competitive. Of course the government wants the best and brightest (fair enough), so in addition to school I am trying to recreate myself and develop all sorts of skills to accompany my degree. No, I am not taking classes right now, but I am learning Russian, trying to memorize all the names and histories of the President's cabinet, and reading books on everything from cyber security to war strategy. I am meeting with multiple advisors, trying to declare a graduate certificate in addition to my master's degree, and researching fellowships.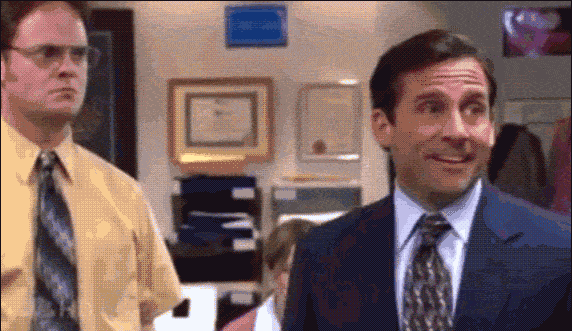 Aside from conditioning myself for a future career and avoid any receptionist positions, I am working part-time, searching for housing, and trying to keep a social life.
Finding housing out here is proving to be the Goliath to my David. It is daunting, seemingly impossible, and requires mucho faith. Originally I had plans to live with not one, but two good friends and was beyond excited at my incredible good luck (I hardly ever get to live with people I know)! But as is to be expected with adults, we soon realized that our situations were a little more different than we thought and we couldn't make it work. So I found another place. I thought it was the one and I gave my verbal commitment to my future roommates. Unfortunately, I started to feel uneasy about it and couldn't bring myself to sign the contract. I had to do one of the things I hate most and bail on them. I don't think they are very happy with me–which I wouldn't be either–but it sure makes being Facebook friends a little awkward. I doubt they will add anyone that quickly again.
Now I am trying to navigate through absurdly high rents, metro stations, commuting times, ward boundaries, and lease dates. I also have to take into account how I will move all my stuff. The apartment probably has a move-out fee and I will probably have to rent a truck (no one owns those out here). I have never driven through the city on my own, let alone in a moving van. If the stars align, maybe I will be able to stay in my current apartment. There is no question that I will be relying on Divine help for this one!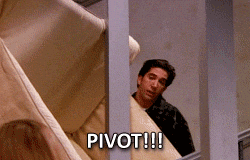 Remember the Russian guy (*not actually Russian) from the last post? He really wants me to move near him. He even texted me while he was out of town to see if I had found anything yet and suggest a few spots. I can't help wondering if he is even trying to be subtle?
Remember the new guy I also mentioned in the last post? Well, he is not the only one. There is a second attractive new guy. The two are roommates (of course), tall, funny, nice, and everyone likes them. I don't think I can convey to you how big of a deal this is for my ward…
Actually, this is a a shockingly accurate depiction:
*Apologies to any man that felt objectified by my metaphorical comparison of them to a melon.
Dating is the modern Ice Age.
Despite the stress that naturally comes with adulthood wherever you are, life in Washington, D.C. is really good. Really good. I think there is a natural period of time where you are a bit homesick but once you get past that, everything is more exciting. I think the summer has helped me realize how much more fun D.C. can be. Between the 4th of July weekend extravaganza my roommates put together, trips to New York to visit friends, bike rides around the monuments, friend trips to the beach, kayaking on the Potomac, and rooftop parties, there is so much to do and see. It is so fun to walk on over to Chinatown and eat at the restaurants on a whim or sit at the Jefferson memorial and watch the planes fly into DCA. There are used bookstores all over, fun shops in Georgetown to explore, so many university campuses to study on, and free museums for days.
I literally have no idea where I will be in a few months or who I will be with, but I am excited to see what happens. Everything that has happened so far has been a surprise and I like surprises. Unfortunately stress tends to be the price for surprises but thank goodness stress is only temporary!
P.s. On an unrelated note: HAPPY BIRTHDAY to my beautiful, wonderful, amazing mother! Thanks for being my rock and helping me over all my stumbling blocks, Mom. You deserve all the cake and presents in the world! I wish I was there, I love you!